Sustainability
Athens considers itself progressive and concerned about sustainability. We realize that we have room to grow and enhance our commitment to sustainability. We were ranked 33rd for the America's 50 Greenest Cities by Popular Science. Numerous environmental groups do their part to help educate and lobby for change.

Local industries also understand the importance of sustainability and have developed a Sustainable Industry Roundtable that meets regularly to consider all things sustainable in their processes. This has resulted in a cleaner, greener, and more profitable business environment.
After more than 70 years on College Avenue the Athens-Clarke County Solid Waste Department has moved to our new facilities at 725 Hancock Industrial Way. The new facility was built to meet Leadership in Energy and Environmental Design (LEED) standards and received the first Athens-Clarke County LEED Gold building certification.
Some of the innovative features include a geothermal heat pump, rain water cistern for irrigation and toilets, extensive use of natural light, porous pavement, and the use of recycled materials throughout the facility. A new vehicle wash system minimizes water use by recirculating and treating the wash water and bio-retention ponds minimize the impacts of any stormwater runoff. The Solid Waste Department has always tried to be a leader in green initiatives in our community and believes these new facilities continue to show that leadership.
The Athens-Clarke County Recycling Division is host to numerous recycling events throughout the year including a teacher reuse store, GreenLife Expo, GreenFest, Annual Recycling Awards, Earth Day, International Compost Awareness Week, and America Recycles Day.
In 2008, we passed a recycling policy requiring all ACC buildings and facilities to recycle. In 2012, our downtown began offering recycling at the outdoor trash receptacles.
Keep Athens-Clarke County Beautiful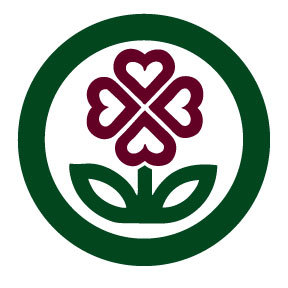 Keep Athens-Clarke County Beautiful (KACCB) is a nonprofit 501c3 organization offering community support and education regarding issues that affect the health and appearance of our environment.

Housed within the Athens-Clarke County Solid Waste Department / Recycling Division, the mission of KACCB is to educate and empower citizens and businesses with the resources to take action as environmental stewards of litter prevention, waste reduction, and beautification. KACCB is a local affiliate of the Georgia Department of Community Affairs Keep Georgia Beautiful program and the national Keep America Beautiful program.